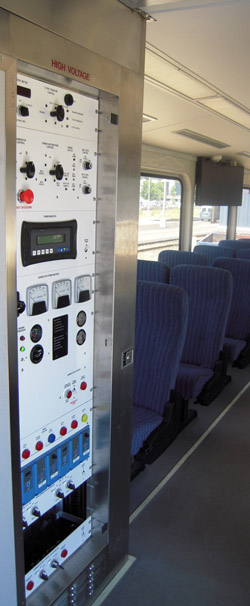 Northwest Rail Electric Phone Extensions

---
The following is a list of our voicemail numbers. When calling Northwest Rail Electric after hours and not getting anyone, it is still possible to enter any of these extensions and get the voice mail of the person you are looking for. Enter the number by each name to get that person's voicemail box.
General Mailbox: 10
Alan: 20
Bob: 22
Glenn: 25
Jan: 18
Manuel: 24
Pete R: 17
Randy: 10 (This is also the general mailbox)
Siouxanne: 16
Test: 11
Travis: 15

Other: (No Voice Mail: Warehouse: 13, Conference Room: 12, Panel: 21, Main (Joe R desk area in office): 23, Dan C desk area: 14, Michael: 19)
OR contact:
Northwest Rail Electric
2630 SE Steele Street
Portland, Oregon 97202
(503) 231-4808
Fax (503) 230-0572

---
Thank you for your interest in Northwest Rail Electric products.
---

Passenger Car Electrical Packages

HEP Parts

Northwest Rail Electric