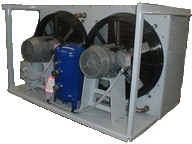 [
Home
]
[
Railway Air Conditioning
]
[
Custom Controls for Railways
]
[
HEP
]
[
Generator Controls
]
[
DC Controls
]
Surplus Railroad Passenger Car Parts, For Sale or Trade
Phone: (503) 231-4808, Fax: (503) 230-0572, E-mail
---
It seems inevitable that those involved with railroad passenger car rebuilding, modernization and upgrading will wind up with various parts and pieces. Wheelsets of unexplained origin seem to appear with amazing regularity at just about any shop involved in the slightest way with railroad passenger cars - and at times that has included even our shop. Doesn't everyone in this industry wind up with a spare air brake valve or two at some point? We certainly have!

For surplus parts we occasionally find in our possession, we have several different outlets:

Contacts: We know the industry and those in it. Frequnetly we know someone that is looking for a particular part, or know someone who knows someone else that may be looking for a particular part. It's really quite amazing how small this industry is when it comes down to who knows who.

E-Bay: For smaller items that are more common (such as common HVAC parts that may be used in general industry as well as railroad passenger car systems) and thus likely to be easily found by those searching there, we do have an e-bay store. See E-Bay seller nwrail for our current listings, if there are any.

The web page you are viewing now: Here, we list those items that aren't likely to be searched on E-bay as they are particular to the railroad passenger car market and therefore very unlikely for anyone to look there, and we don't happen to have anyone we know that needs them either.
---
Please Note:
All items listed here have no warranty of any sort for suitability for any particular purpose.
Items are typically used - in some cases severely used. TEST all electrical items for defects using typical Amtrak and APTA standards (high-pot test, megger test, etc.) before attempting to operate.
Prices are negotiable, and therefore are not listed. Standard railroad passenger car oddball marketplace rules apply (send us money, let us know if you have something we need, or otherwise let us know if you have an interest).
---
Surplus "Amtrak Heritage Fleet" Baseboard Heaters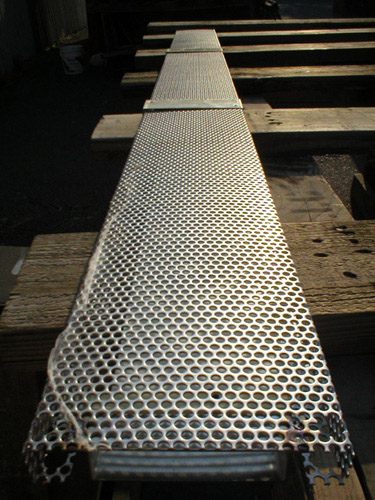 These heaters were the type that Amtrak installed in their heritage fleet and other cars when they were being converted to HEP some 30 years ago. We have several boxes of the rectangular cross section strip heater elements, and a fairly extensive selection of the perforated metal grills (shown). These were removed from cars that have had newer systems installed.
---
[
Custom Controls for Railways
]
[
Generator Controls
]
[
DC Controls
]
[
HEP Parts
]
[
HEP Wayside Power
]
[
Railway Heating and Air Conditioning
]
[
Home
]
[
List of Products and Services
]
[ e-mail ]