[
Home
]
[
Railway Air Conditioning
]
[
Railway Electrical Systems
]
[
HEP
]
[
Passenger Car Generator Controls
]
Northwest Rail Electric

---
| Electrical Lockers | HVAC | HEP | Other |
---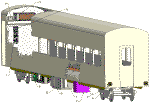 Where is Northwest Rail Electric on a typical passenger car? Take a look at the average passenger car project to find out.

In addition to these web site files, there are several brochures that describe Northwest Rail Electric products and services available in our PDF Files area. There are also a number of brocures that cover some of our specific products.

Let Northwest Rail Electric help you with all your passenger railcar systems needs. Starting with generating head-end power, distributing power and power management through the HEP lines, to air conditioning systems and controls, our experience spans the entire breadth of electrical systems found on North American passenger trains. Allow us to show you how you can accomplish more with less generating and distribution capacity, saving fuel and capital.

We also excel at heating, ventilation and air conditioning systems: HVAC control systems to keep your passengers comfortable from Alaska and Canada in the winter to Arizona and Florida in the summer. In addition to temperature comfort our systems can also operate dehumidification to keep your dome windows clear and provide added comfort for your passengers.

Our generator automation systems allow automatic transfer and control of critical loads when the HEP power system or other power source shuts down.

Projects have ranged from a single tourist line coach to installing HEP on a 24 car trainset and complete systems for a 20 unit trainset. Let us help you with all your power, HVAC, and control systems.

---
Electrical Locker Packages:
Pictured at right is one of our custom electrical locker packages for a business car operating on on a major railroad company in the western USA.

NW25-100 Single-Zone HVAC Control Package
NW25-200 Two-Zone HVAC Control Package
DC Control Systems, including battery charging and monitoring systems at 12 volts, 24 volts, 32 volts or 64 volts.
NW-603-INT Replacement HVAC Control for older Amtrak cars. This system is a near "drop-in" replacement for the "Ogontz Box" systems that were installed on cars 30 to 40 years ago, and today are at the end of their useful lives.
Systems incorproating Programmable Logic Controllers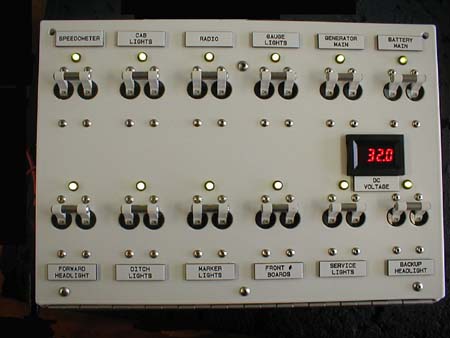 This steam locomotive 32 volt DC Control is an example of our custom DC equipment.
---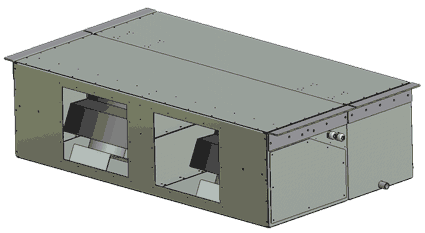 HVAC Products:
The drawing at right is of one of our compact BEOH units that provide a very good single-unit replacement for the evaporators, heaters and blowers in older passenger cars.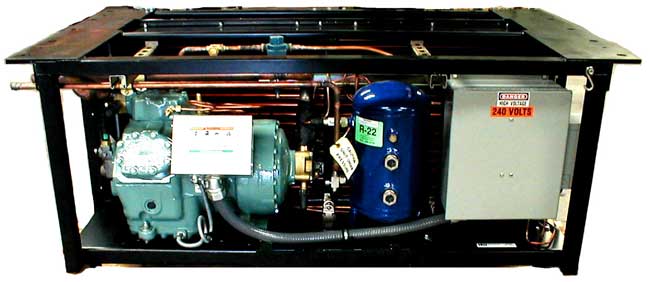 Northwest Rail Electric air conditioning condenser with a Carlyle compressor
---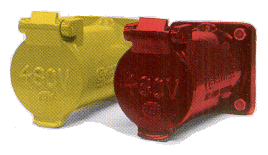 HEP Products:
---
Other Products and Services:
Various custom items and systems have been made over the years.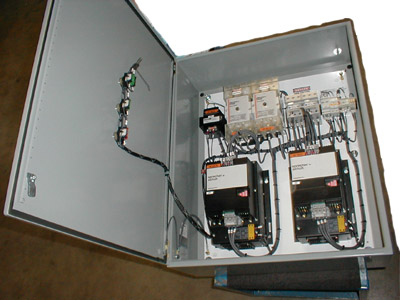 This Tourist Railroad Turntable Power Unit is one example of custom electrical equipment we have made for the railroad industry.
Rubber Tube Passenger Car Diaphragms
Lighting, including emergency lighting controls and the DC lights themselves.
System Automation and Data Logging, including a variety of custom PLC based systems
---
[
HEP Connectors
]
[
Parts for Amtrak HEP
]
[
Generators for HEP
]
[
HEP Wayside Power
]
[
HEP Wire
]
[
Railway Heating and Air Conditioning
]
[
Complete Car Electrical Control Package
]
[
Custom Railway Electrical Products
]
[
Home
]
[ Custom Equipment Gallery ]
[ e-mail ]