[
Home
]
[
Railway Air Conditioning
]
[
Railway Electrical Systems
]
[
HEP
]
[
Passenger Car Generator Controls
]
[
Custom Railway Electrical Products
]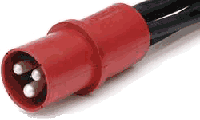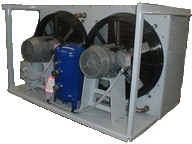 Northwest Rail Electric
E-Mail Addresses and Contact Information
2630 SE Steele Street, Portland Oregon 97202
(503) 231-4808, fax (503) 230-0572
Please note we are on Pacific Time (3 hours earlier than Eastern Time; 9 am in New York is 6 am here).

Generally, there is someone here by 6 am, but 8 am to 5 pm are our official office hours.
---
If you want to send us e-mail, please call ahead before you do so. There are several reasons why this is desirable:
Our e-mail system is heavily filtered against unwanted junk mail. If you don't call us first your message may wind up lost or buried in the mess of junk mail we receive.

Calling us beforehand helps us make sure that your message is found quickly and we can start working on a response as soon as possible.

We can better direct you to send your message to which one of us is best able to answer your questions.

People do go out on vacations or are otherwise unavailable by e-mail for periods of time. Calling us beforehand lets us respond quicker rather than letting your message sit in an inbox that might not be opened for some days or more.

Sometimes there are some easily answered questions that are best handled by conversation rather than e-mail.
---
Here's how to use this e-mail address list
1. Select one of the following names from the list, depending on what you need

2. Type or copy and paste that name into the To: line of your message.

3. Follow it with @nwrail.com to get it where it needs to go.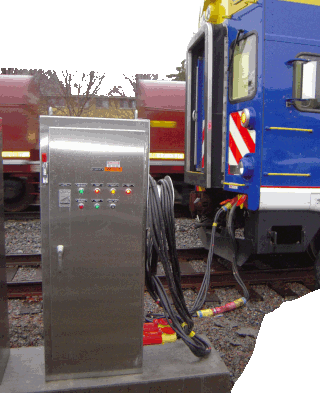 .
rjackson
Quite a lot of answers to questions about railroad passenger cars, how we can meet the needs of those cars, basic system design and features information, pricing information on HVAC systems and electrical locker packages, and a host of railroad passenger car expertise.
jmorris
Help with billing, purchase orders, accounts payable, accounts receivable, and various paperwork issues. Also a contact when a parts order is ready in will call at your will call counter.
apettengill
Electrical engineering, system diagnosis, and electrical control questions.
mchamberlain
Questions about our HVAC systems (except control systems, in which case use apettengill), excluding pricing and availability (for pricing use rjackson )
rnelson
Shipping and shipment tracking information, pricing information on HEP connectors, wire and certain other parts. Also a contact when a parts order is ready in will call at your will call counter.
glaubaugh
Web site design, some HVAC design information, some electrical system information. Also a contact when a parts order is ready in will call at your will call counter.
---
Telephone Contacts:
If you call us after hours, and would like to leave a message in a particular telephone voicemail box, here is a list of the most relevant voice mail boxes.
---
Other E-Mail Addresses:
The following e-mail address does exist, but is heavily guarded against garbage e-mail and therefore legitimate messages sent to it may get accidentally weeded out. If at all possible, use the above method, as it gets the e-mail directly to the person you want to get it to.

nwreweb@gmail.com

This e-mail address directs mail to the Northwest Rail Electric web site editor. GMail filters out unwanted messages, as well as some messages that may be valid, and therefore sometimes messages sent to this address will not arrive. Please call or send us a fax to us to verify that your message was received.
General Contact:
Northwest Rail Electric
2630 SE Steele Street
Portland, Oregon 97202
(503) 231-4808
Fax (503) 230-0572

---
Thank you for your interest in Northwest Rail Electric products.
---
[
HEP Connectors
]
[
Parts for Amtrak HEP
]
[
Generators for HEP
]
[
HEP Wayside Power
]
[
HEP Wire
]
[
Railway Heating and Air Conditioning
]
[
Complete Car Electrical Control Package
]
[
Custom Railway Electrical Products
]
[
Home
]
[ Custom Equipment Gallery ]
[ e-mail ]