[
Home
]
[
Railway Electrical Systems
]
[
Custom Products Gallery
]
[
Railway HVAC Products
]
[
HEP
]
[
HEP Wayside Power
]
Custom Yard Power Packages
Custom Products built to for the Passenger Railroad Industry by Northwest Rail Electric
Phone: (503) 231-4808 Fax: (503) 230-0572 E-mail
---
The Standard Yard Power Packages produced by Northwest Rail Electric cover the needs of most passenger car shops, stations, and storage yards. These units are designed to provide power from the electrical grid to the passenger car electrical system while the car is laying over in a yard, station, or shop. However, there have been some cases where custom packages had to be produced to suit certain customer's needs.

Custom packages we have produced include:

A single fairly standard yard power unit in terms of the enclosure size, but with a separate feed system for receptacles on the left or right side of the enclosure.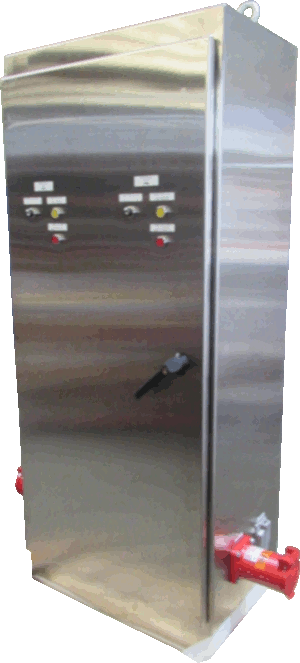 This is another variation of a dual-feed system. A remote enclosure (the smaller of the two enclosures seen in the photograph) will be mounted at the end of a second passenger car storage track. This will allow one yard power unit (the larger enclosure) to feed both tracks.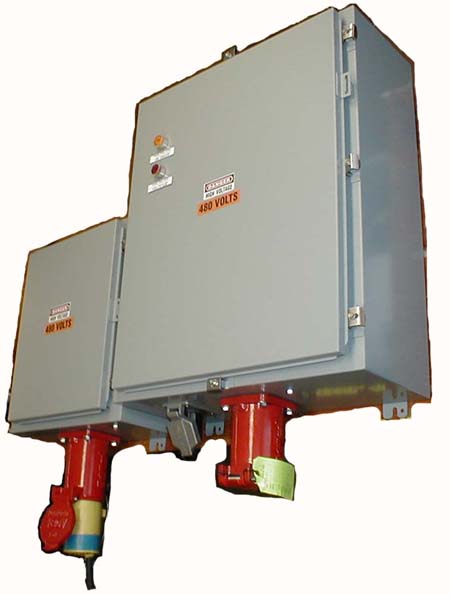 HEP to Yard Feed This particular customer wanted a portable unit that could be used to provide power to various equipment from the HEP trainline while the train was stationary: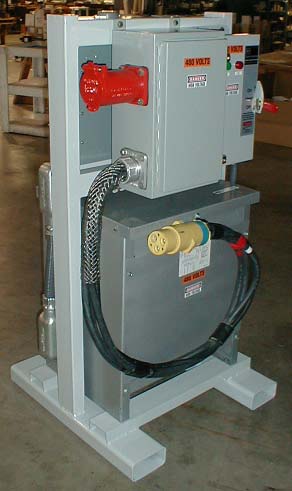 A Dual 800 Amp Yard Power Package with power feed on both sides. Basically, two yard power units in one enclosure: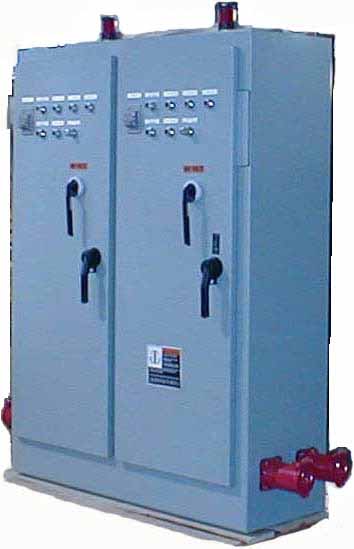 The interior of the unit: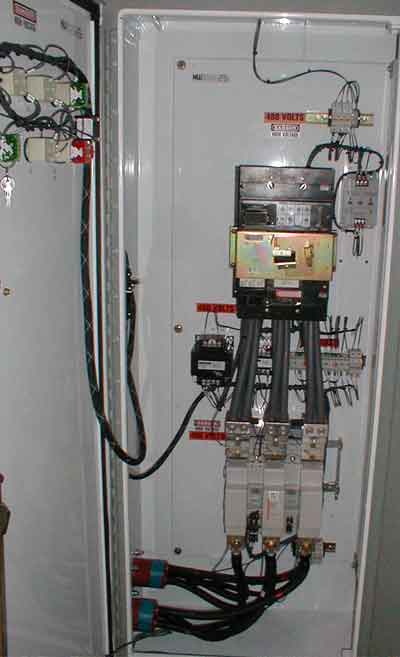 A Portable Yard Power Unit with Transformers and Steel Rack so that it could be moved around to several different locations where the cars may be stored. We also shipped the unit with a fairly long extension cord for both the HEP power supply line and the control loop wires.: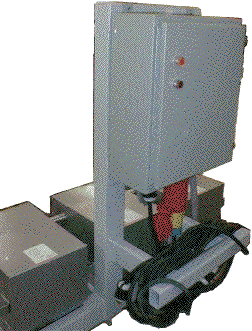 A Yard Power Unit with Attached Transformer for 600 volt 3 phase to 480 volt three phase conversion and an auxiliary 120 and 208 volt power receptacle was produced for a customer in Canada.: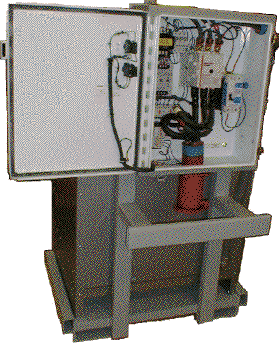 The auxiliary 120 and 208 volt panel and receptacle box are clearly seen in a view from the side: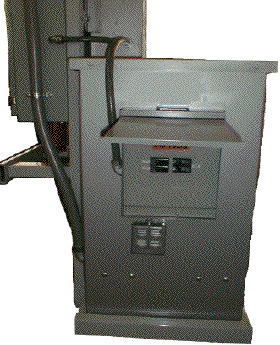 ---
Custom Locker Packages for entire passenger car electrical lockers
PLC Controls Examples of Control Systems we have built incorporating Programmable Logic Controllers.
Passenger Car Services - sometimes we get involved in more than just providing electrical and air conditioning parts.
---
[
Custom Controls for Railways
]
[
Railway Electrical Packages
]
[
HEP Connectors
]
[
Parts for Amtrak HEP
]
[
Generators for HEP
]
[
HEP Wayside Power
]
[
Railway Heating and Air Conditioning
]
[
DC Control Panels
]
[
Home
]
[
List of Products and Services
]
[ e-mail ]